AET News
ETC 2018 Sponsorship and Exhibition opportunities
16 Jan 2018
The Association for European Transport offers several opportunities for organisations to be involved in the European Transport Conference through sponsorship and through exhibitions.
ETC 2018 Call for Papers (closed)
20 Dec 2017
The Association of European Transport is delighted to kick off the preparations for ETC 2018 at Dublin Castle with a Call for Papers.

The European Transport Conference (ETC) attracts papers that address themes of relevance to the transport agenda in Europe and worldwide. The Conference provides a great opportunity for presenters to network and form career-spanning professional relationships.
Preliminary Call for Papers (closed)
1 Dec 2017
A
preliminary call for papers
has been made. The full call for papers will open mid-December.
AET Newsletter
Click to open the latest AET Newsletter (opens in new window)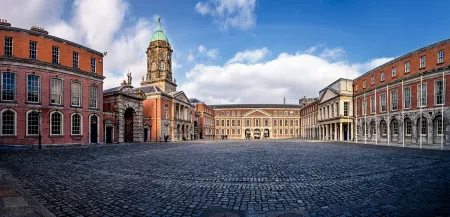 Issue 39: February 2018 - special features:
- Notes on ETC 2017
- Keeping left or right in traffic
- New AET & ETC combined website
- The Young Researchers' and Practitioners' Forum (YRPF)
- New Board member Enrica Papa