ETC 2018 Sponsors & Exhibitors

Exhibitor
INRO develops, markets and supports transport forecasting software to help make your city a model city.
Emme transportation forecasting, Dynameq multiscale traffic simulation and CityPhi visualization and analytics software are collectively used in over 1000 organizations in more than 80 countries, including half of the world's largest cities.
Every day, thousands of transport planners around the world use INRO software to model urban, metropolitan and regional transportation systems, and to evaluate the transport policy that affects us all. INRO has brought leading-edge research and software to the transportation planning field for over three decades, and today continues to innovate in the field it helped define with a strong tradition of research and new product development.

Exhibitor
Citilabs is a software development firm specialised in the design, development, marketing and support of products for transportation planning.
Citilabs supports over 2500 cities in over 70 countries across six continents.
Citilabs products consist of:
Cube - The world's most widely used and most complete suite of software products. Cube consists of eight modules that combine to form a complete travel forecasting, land use and transportation GIS system • Sugar Network Editor - The ideal tool for users of ArcGIS that need to create and maintain any type of transportation network • Accession - A GIS solution for transportation accessibility analysis
We are experts in the modeling and simulation of travel and flows and the optimization of software within complex IT environments. All staff are active in various professional societies and trade associations. Citilabs also offers professional services such as consulting and training in several disciplines. Citilabs frequently teams with consulting partners for specialized tasks.
Citilabs is an Authorized ESRI Business Partner, utilizing ArcGIS Engine and other ESRI products.
Exhibitor, Sponsors of Pre- Dinner Drinks, Sponsors of the Conference Bags
Aimsun's international team of technologists, scientists, and transportation engineers works with public and private partners to solve the world's most complex mobility problems.

We have two high-performance software applications: Aimsun Next is a fully-integrated modeling platform that simulates future traffic patterns by representing individual needs and available transportation options; Aimsun Live is a decision support tool used to predict
traffic outcomes by simulating projected conditions based on historical and real-time feeds.

Whether modeling the interaction of public and private vehicles, simulating the role of AI and machine learning, testing the roadworthiness of autonomous vehicles, or supporting consumer-facing apps by offering insights into smarter multi-modal transportation choices, Aimsun never stops harnessing innovations in science and technology to improve human mobility.

Sponsors of Badges and Lanyards
Our clients move people, goods, and freight over land, through the air, across the sea, underground, and even through mountains, and we help them achieve it.
Clients rely on us to be strategic and practical; to help them save money while being innovative; and to be environmentally sensitive and understanding of community concerns when delivering crucial infrastructure projects.
Our approach of establishing long-term relationships with our clients drives our ability to help them reach their goals, across all transport modes.
We bring value through cost-effective solutions and services ranging from transportation planning, design, engineering, and construction management to land development, environmental permitting, and support with innovative financing measures and public-private partnerships.

Organisers
The Association for European Transport currently comprises over 200 corporate and individual members, based in over 35 countries. It was formed in 1998 to develop a network of transport professionals across Europe.
AET is committed to the training and development of the next generation of transport professionals, and provides a friendly and informal atmosphere in which they can develop their presentation and communication skills. The European Transport Conference provides opportunities for Young Professionals to meet socially and develop networking opportunities while benefitting from a 50% reduction on membership fees. AET will support any group that is keen to develop a more formal structure.

Exhibitor
Sponsors of the Timetable
PTV Group is a recognised global market leader in the development of transport planning, traffic engineering and logistics software for the optimisation of the infrastructure and the movement of people and goods. In the Logistics business field, our portfolio ranges from software for scheduling transport routes and trips to distribution planning and fleet management, including truck navigation and parking. A special online service provides real-time transparency during the transport process and across the entire supply chain. In the Traffic business field, we offer state-of-the-art technologies for traffic planning, transport network modelling and simulation across all modes of transport, including real-time traffic management as well as Mobility-as-a-Service (MaaS) solutions.
PTV software is used to develop the European transport model, which encompasses all passenger transport and freight movements in Europe. Our software tools are used by all leading transport consultancy firms in the UK and globally. It is also used by many national and local transport authorities in the UK including Department for Transport, Highways England, Transport for London, Transport for West Midlands, Leicestershire County Council and many other regional and city transport authorities.
Our headquarters are located in Karlsruhe - a centre of innovation and development in Germany - since the company was founded in 1979. We currently have more than 700 staff in 20 offices worldwide. We are continuously investing in the UK, which is one of the globally most important markets for us, with office locations in London and West Midlands with more than 30 UK staff.

Exhibitor
Caliper Corporation, founded in 1983 and headquartered in Newton, MA, is a technology leader in the development of geographic information systems (GIS) and transportation software. Caliper is also a highly regarded consulting and R&D provider offering professional services in quantitative management consulting, transportation, and decision support systems development. Caliper software products are supported with extensive technical services in GIS applications and training, database development and software customization.

Sponsor of Big Data Stream
Intelligent Data is the leading brand in the transport data collection sector providing our clients with evidence based data collection, monitoring and compliance services. At Intelligent Data we care passionately about the quality and delivery of the data we provide to our clients who include Highway Authorities, Police Forces, Transport Consultants and National government agencies.
Intelligent Data operate across three main transport sectors - Road, Rail and Aviation. With a large fleet of standard CCTV, real-time ANPR equipment which can be deployed on any project backed by our data analytics suite of software, Intelligent Data have provided transport data collection services to public and private sector clients, supporting some of the largest infrastructure and construction projects taking place in the UK and Europe.
Our clients buy from a brand they can trust to deliver on time to a very high level of quality based on evidence gathered in the field. Intelligent Data works in partnership with our clients to provide robust data collection and market research services. Our in-depth knowledge of the transport, engineering, government compliance and complimentary industries means that we are able to specify, understand and provide intelligence to all of our commissions.
Intelligent Data were recently rated the number 1 company on quality, project management and presentation of results in a yearly industry survey.
www.intelligentdatacollection.com/

Exhibitor
We are a transportation planning consultancy, covering transport planning, highways, public transport, railways, multi-mode transport modelling, market research and computer software. We are at the cutting-edge of transport - developing creative transport solutions and applying sophisticated transport modelling techniques to make sure our solutions really work. We prepare the business case for transport schemes, Major Scheme bids, local transport plans, innovative modes such as MaaS, scheme appraisal and monitoring. We also undertake transport modelling, stated and revealed preference and activity based modelling.
We have developed Visual-tm and Visual Choice, our own transport modelling software to forecast, plan and monitor new transport possibilities.
Our clients are drawn from government organizations, transport operators, banks, consultants and private clients including the World Bank, the EC, the UK DfT, Highways England, county councils, district councils, PTEs and unitary authorities.

Exhibitor
The Transport Planning Society (TPS) is the UK-based professional body for transport planners in the UK, Ireland and for its members resident in other countries.
The Society's mission is to draw transport planners together whatever their individual discipline and wherever they work to facilitate, develop and promote best practice in transport planning and provide a focus for dialogue between all those engaged in it. It has created an international community of transport planners and provides a forum for discussion, networking, learning and knowledge transfer.
The Society has 1400 members in 20 countries. It provides career development support through its own training schemes for transport planners and transport planning technicians, and jointly with the Chartered Institution of Highways and Transportation awards a professional qualification uniquely for transport planners – the Transport Planning Professional (TPP) qualification.
To find out more, go to our website (www.tps.org.uk) or visit our exhibition stand at the 2018 European Transport Conference.

Exhibitor
We collect, analyse and report data for transport planners, transport operators, highway authorities and data users. We use industry leading technology across the full range of automatic and manual data collection techniques and provide high-level consultancy advice and training to and for transport professionals. We source the best technology to help deliver data solutions to our clients including partnering with industry-leading equipment suppliers and Big Data providers. One such example is our partnership with Citi Logik allowing Tracsis to offer cutting-edge mobile phone network data analysis solutions. We have over 200 permanent employees and operate from eight fully staffed offices across England, Wales and Scotland, together with our registered offices in the Republic of Ireland and Bangalore in India. We have a track record of undertaking projects in North America, Europe, Africa, Australasia and the Middle East.

Exhibitor
As quality, technology and market leader in ropeway engineering, Doppelmayr/Garaventa operates production plants as well as sales and service centers in over 40 countries worldwide. To date, the Group has built more than 14,900 installations for customers in 95 nations. Flexibility, know-how and pioneering spirit make the Group ideally equipped to meet all the challenges of traditional and new markets.
With Doppelmayr/Garaventa, customers get top quality in modern design, user-friendly solutions and optimum service. From the initial idea to the completed project and beyond.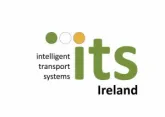 Ice Breaker Drinks Reception Sponsors, Tuesday 9 October 2000 - 2100 Wood Quay of Dublin City Council
http://www.dublincity.ie/main-menu-services-planning/wood-quay-venue
ITS Ireland exists to promote the development and deployment of Intelligent Transport Systems and Services (ITS) for safer, more efficient and more sustainable transport.
ITS Ireland is a non-profit public / private sector partnership drawn from academic interests, consultancies, equipment suppliers, government bodies, local authorities, representative bodies and transport operators. Membership is open to all with the following categories of membership available: Corporate, Governmental and non-profit organisations, Individual and Student.

Conference Supporter and Exhibitor
ECTRI, the European Conference of Transport Research Institutes, is an international non-profit organisation that was founded in April 2003. Its members are 26 major transport research institutes or universities from 19 European countries. Together, they account for more than 4000 European scientific and research staff in the field of transport.
ECTRI's aim is to help build the "European Research Area" (ERA) in transport by cooperation in thematic and process oriented working groups, task forces, Framework Programme projects, seminars and conferences.

Exhibitor
Sweco plans and designs the communities and cities of the future. The results of our work are sustainable buildings, efficient infrastructure and access to clean water. With 14,500 employees in Northern Europe, we offer our customers the right expertise for every project. We carry out projects in 70 countries annually throughout the world. Sweco is Europe's leading architecture and engineering consultancy, with sales of approximately SEK 16.9 billion (EUR 1.8 billion). The company is listed on NASDAQ OMX Stockholm AB.

Exhibitor
Forum8 is the leading Japanese producer of state-of-the art 3D Simulation software. It's premier product, VR-Design Studio (formerly known as UC-win/Road), is at the forefront of Interactive 3D VR Simulation & Modelling technology. Established in 1987, this award-winning company has offices and partner on every continent and is a member of the ITE and associate of the TRB visualization group.
VR-Design Studio is the ideal solution for all urban and transport planning / design projects, as well as driving simulation, interactive visualisation of rail, road and pedestrian-based events, and in the development of emergency planning / training scenarios.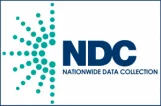 Exhibitor
Nationwide Data Collection (NDC) commenced trading in the UK and Ireland in 2008. A new European office was opened in the Netherlands in 2016. NDC provide specialist data collection services for transport planning, traffic engineering and market research. Our staff can offer clients many years of survey experience which equals or exceeds that of any of our competitors. Our aim is to rapidly grow by increased geographical coverage and technical diversification to become the largest independent data collection consultancy in Europe.
www.nationwidedatacollection.co.uk/