ETC 2021: Data Conference Programme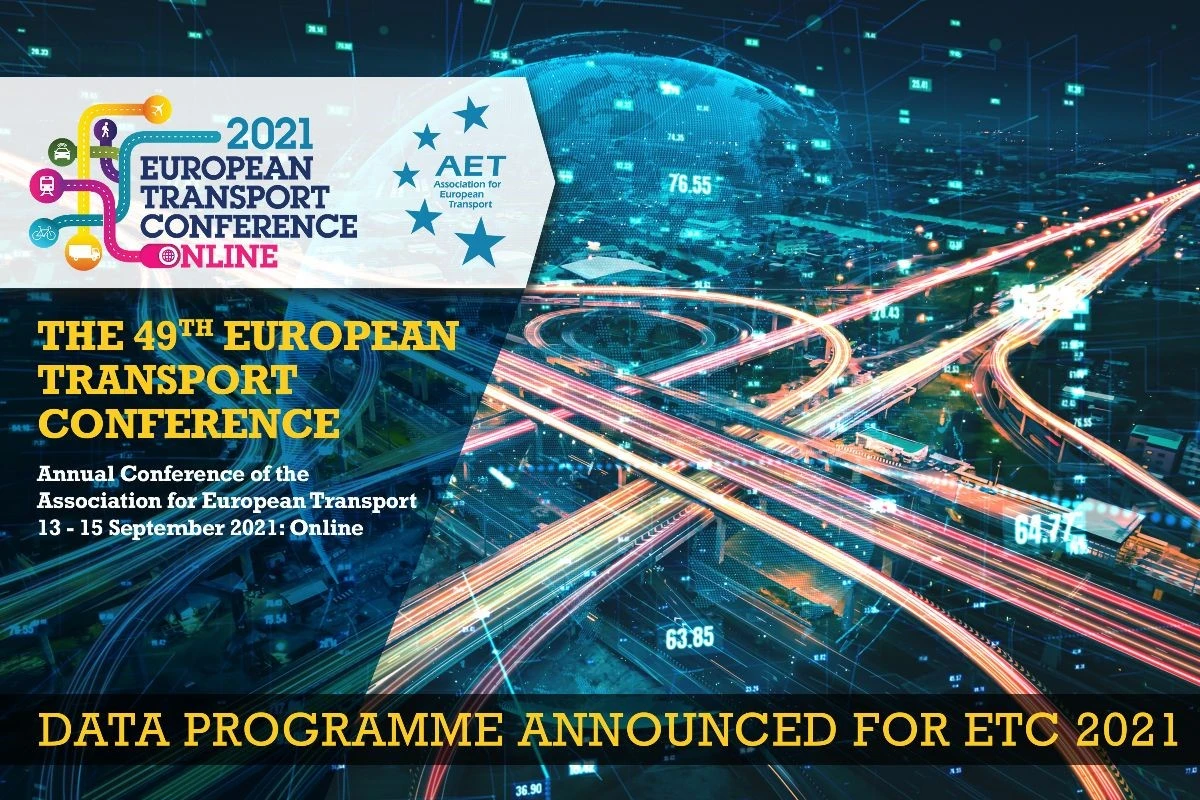 ETC 2021: 13 - 15 Sept
DATA SESSIONS
Data and Digital use of data has become a key focal point of managing general infrastructure assets that include highways, developments, rail stations, airports and cities. Transport data as a source of input plays a large part in our Digital revolution. In addition, the recent worldwide pandemic reiterated the importance of data, including its processing in a flexible manner, and how transport can react positively and possibly help predict various strategies, scenarios and outcomes. Data is becoming very focal in the monitoring of large developments and infrastructure proposals, and forms a very important component of mitigation measures.

This year, we are delighted to have a very wide and diverse range of papers covering key aspects that include Covid-19, urban rail transit, GPS fleets, cruising for parking purposes, public transport and city resilience to name a few.

Collecting and managing data, how to effectively process it, and to understand how and when to use it and apply it, is a forever evolving challenge. Our speakers will provide valuable lessons learnt and insights into methods applied, and difficulties envisaged, setting out key challenges that lie ahead for us all to consider and engulf in our daily work.
Many thanks to Tracsis for sponsoring this year's Data sessions at #etc2021online. Please join us online, 13-15 September. Booking details and full programme information: www.aetransport.org
ETC 2021: Local Public Transport Conference Programme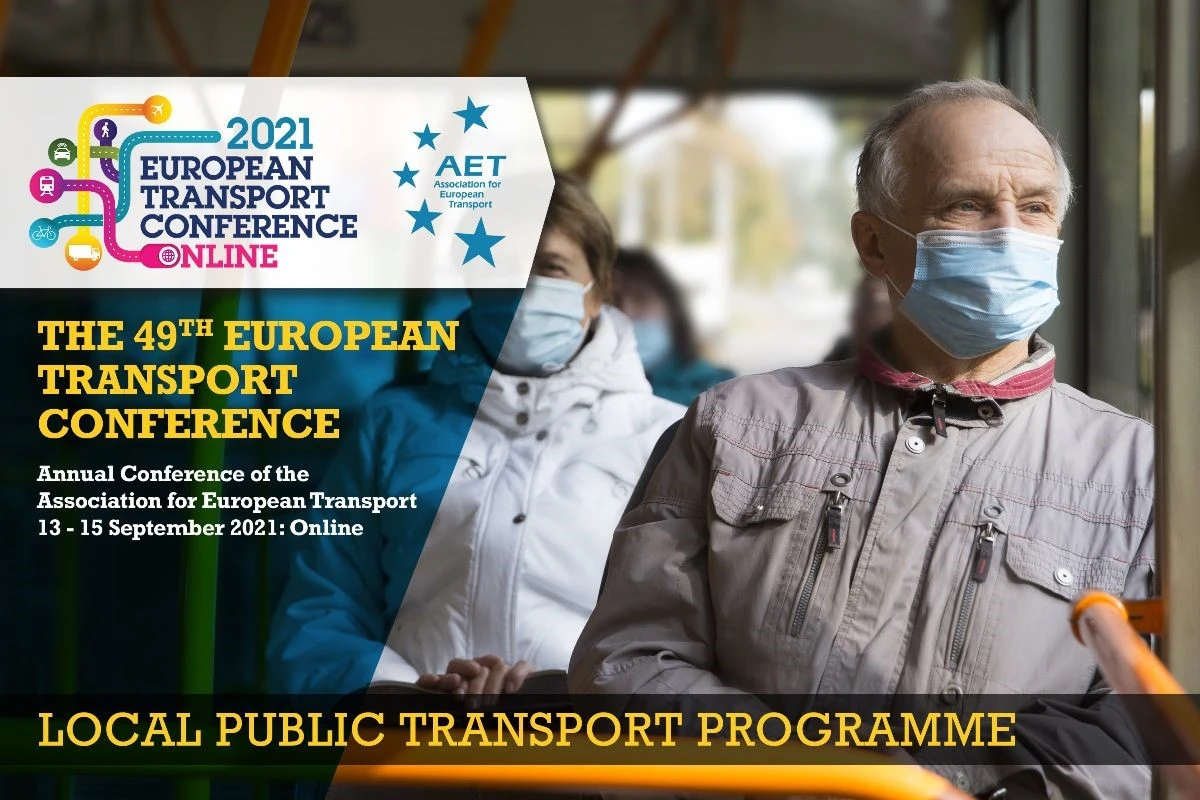 ETC 2021: 13 - 15 Sept
Local Public Transport Programme
The LPT programme committee seeks to encourage excellence in both urban and rural public transport, enhancing the understanding of the key issues that affect the provision of good public transport services. This year's full programme at the European Transport Conference features a range of sessions and papers examining:
Social inclusive mobility and public transport
Sustainability: electrification of public transport and its role in sustainable mobility
Lessons learnt from European public transport projects
Autonomous shuttles and their potential contribution to public transport networks and objectives
Opportunities and challenges of new on-demand modes and micro-mobility
How to rethink and recover public transport after the COVID pandemic
| | |
| --- | --- |
| | Many thanks to Doppelmayr for sponsoring this year's Local Public Transport sessions at #etc2021online. Please join us online, 13-15 September. Booking details and full programme information: www.aetransport.org |
ETC 2021: Transport Modelling Programme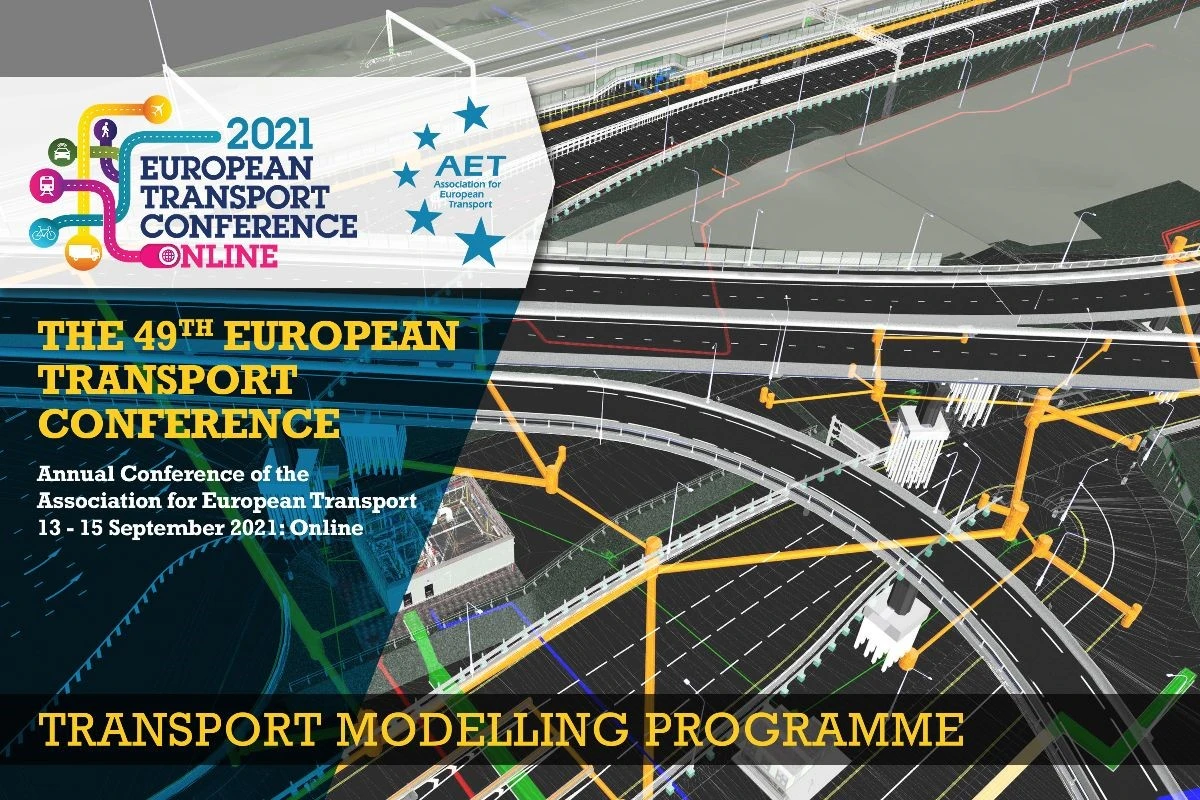 ETC 2021: 13 - 15 Sept
Transport Modelling Programme

Transport modelling is at the heart of an evidence based approach to solving some of the major challenges facing transport as we recover from the pandemic and work to build a more sustainable future.

Hear about and discuss the latest innovation and modelling developments at ETC 2021 including:
Modelling the pandemic and understanding the 'new normal'
Application and development of activity based models
Developments in national transport models
Considerations in use of strategic models
Modelling to support environmental progress
Approaches to mode shift and changing travel behaviour
Modelling freight and electric vehicle rollout
Innovations in modelling active travel, connected autonomous vehicles and shared mobility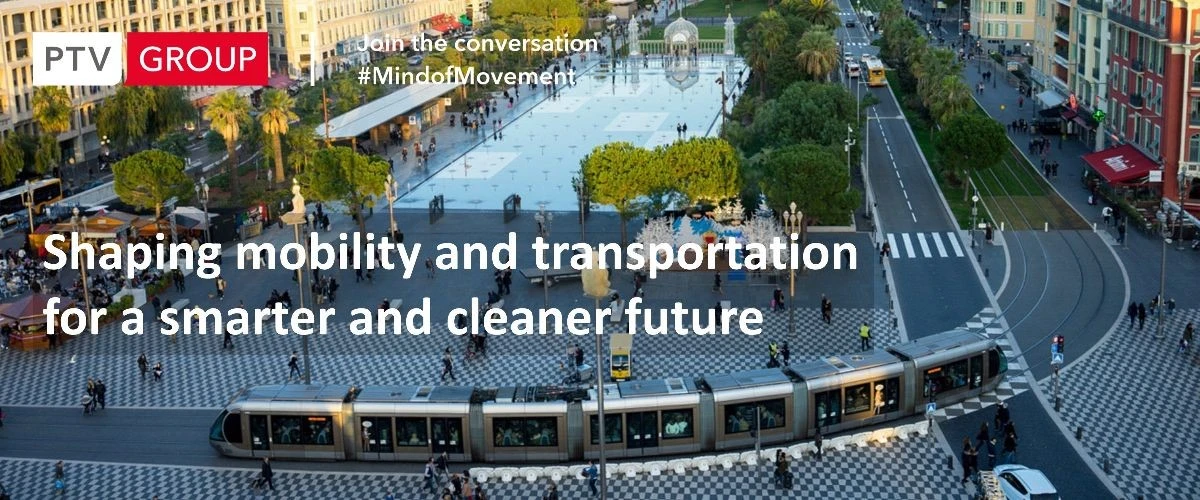 Many thanks to PTV Group for sponsoring this year's Transport Modelling session at #etc2021online. Please join us online, 13-15 September. Booking details and full programme information: www.aetransport.org
ETC 2021: Global trends impacting transport (GTiT)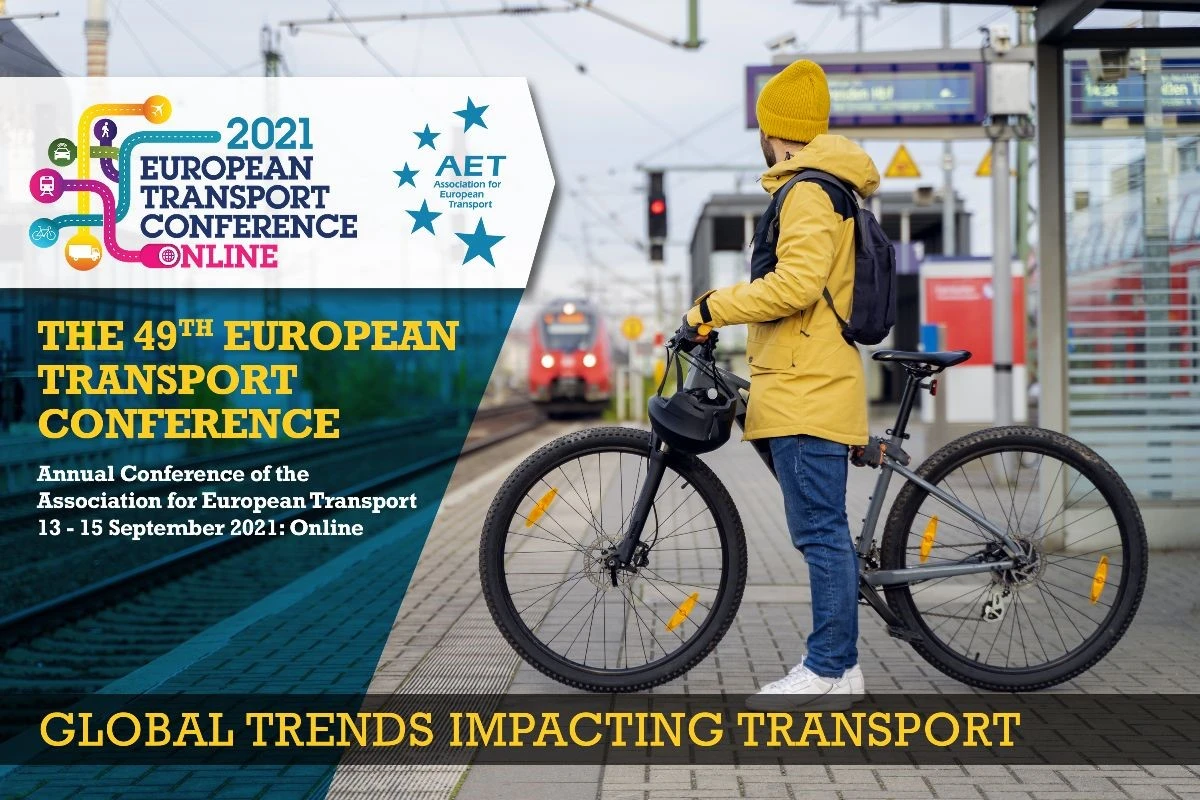 ETC 2021: 13 - 15 Sept
Global trends impacting transport
This year's ETC Global trends impacting transport (GTiT) programme committee has set a special focus to COVID-19 with five dedicated sessions over three days.
Day 1 - Focussing on impacts, insights and referencing the relevant city cases
You can expect informative papers and fruitful discussions indicating what policy and research impacts, challenges and endeavours are underway; what lessons we have learned from transport system disruptions that we are still experiencing.
Day 2 - Covering COVID-19 short and long-term solutions to be implemented in observed situations in transport, not only in Europe but worldwide
Featuring a joint session with the Planning for Sustainable Land Use and Transport (PSLUT) committee, dealing with active travel options from differing viewpoints to instigate discussion and sharing of transport expertise. More than ever, active travel options are becoming indispensable to stay sane and safe in adhering to the global 'social distancing' trend.
Day 3 - Discussions encompassing authentically global trends of transport decarbonisation and renewable transport fuels
We expect to demonstrate the investment issues and priorities but also to study, discuss and even challenge current pathways and initiatives.
A gender and inclusion session will address issues in transport, concerning vulnerable transport user groups, aimed at highlighting the challenges and strengthening their role in all transport modes.
Now, more than ever, the need for networking, socialising, exchanging new ideas and evoking old (but not outdated) concepts, discussing and challenging local and global trends and policies is vital for transport professionals to survive and affirm their role, stimulate out-of-the-box thinking and attract newcomers with fresh views and future solutions to today's problems.
Many thanks to VECTIO for sponsoring the GTiT sessions at #etc2021online. Please join us online, 13-15 September. Booking details and full programme information: www.aetransport.org

ETC 2021: Freight & Logistics programme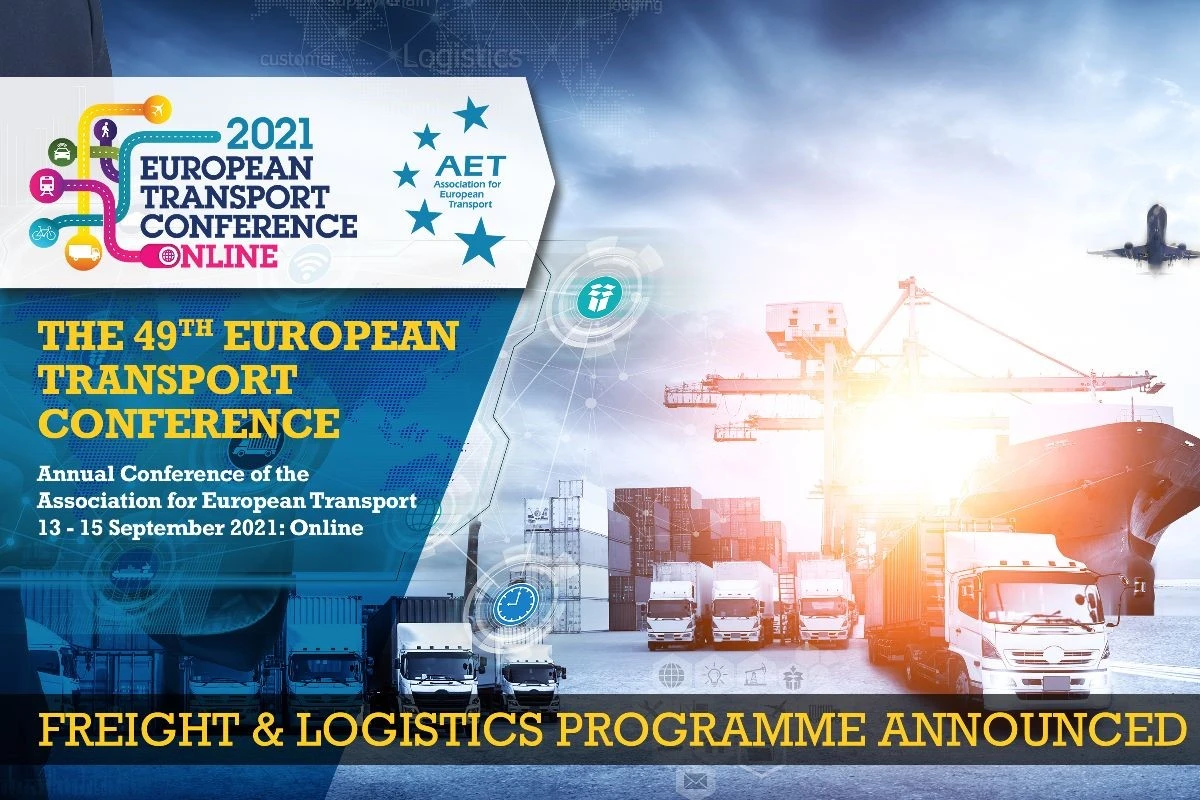 The Freight and Logistics committee of the European Transport Conference concerns actual issues such as freight and the environment, impact of strategic logistics on freight systems, freight policy development, city logistics, trans-national networks, corridors and terminals. Join us for this year's exciting programme at ETC 2021 online, which includes:
COVID impacts in freight transport
Freight transport modelling
Mode choice in freight
E-highway applications
Maritime and ports of the future
Climate solutions
Urban logistics
Smart land transportation
E-commerce applications
For booking details and full programme information covering these thought-provoking sessions, please go to www.aetransport.org
AET Covid-19 Webinar: Transport planning: is it the same after the pandemic?

Thursday 1 July 2021
11.00 - 12.00 CEST (10.00 - 11.00 BST/WEST)
This webinar aims to discuss new approaches, methods and resources, as well as emerging modes and services that shape transport and mobility after, or in light of, COVID-19. Special attention is paid to one of the key themes of this year's European Transport Conference: making transport more inclusive and taking into account diverse needs and trends.
This webinar is organised in the form of an online panel with the participation of leading European experts, introducing the following aspects of transport planning and providing insights into the upcoming ETC 2021 conference programme:
Transport data by Olga Feldman, Arcadis, UK – Chair of the AET Council
Passenger mobility by Niels van Oort, TU Delft, NL – Chair of the AET Local Public Transport Programme Committee
Goods transport by Thierry Vanelslander, University of Antwerp, BE – Chair of the AET Freight and Logistics Programme Committee
Drivers and trends shaping transport systems by Vladimir Momčilović, University of Belgrade, RS – Chair of the AET Global Trends Impacting Transport Programme Committee
The discussion will be moderated by Gisela Gräfin von Schlieffen, RMV, DE (Director of the AET Board) and the webinar will be chaired by András Munkácsy, KTI, HU, from the AET COVID-19 Working Group.
For further details, please go to the Covid-19 Conversations page on the AET website and follow the link to register for the webinar.
Early Booking Discounts

This year, prices have been held from 2020 for a limited period. Delegates booking before 21 June will benefit from discounted places on 1, 2 and 3 day conference attendance.
AET Members

1 Day

2 Days

3 Days

Individual Member

£150

€170

£300

€340

£375

€425

Organisation Member

£130

€145

£260

€290

£320

€360

Non-Members

£190

€215

£380

€430

£475

€535
All fees shown are subject to 20% VAT
Additional discounts
In addition, a 50% discount on booking fees is applicable to attendees from new EU Member States (joined since 2004) and for young professionals under the age of 26 or with less than 5 years' professional experience. Full time students also receive a generous discount with places available for £100 or €115.
This year at ETC 2021
At ETC we bring together practitioners, researchers and policy makers. We understand and work with the entire transport community. Together, we explore and develop transport & mobility policy and best practice.

Featuring in-depth presentations on policy issues, best practice and research findings across a broad spectrum of transport modes key conference themes to be explored this year include:
COVID-19 and the consequences
The Climate Emergency
Inclusion and Diversity
Further conference details are available for download on the Early Booking brochure.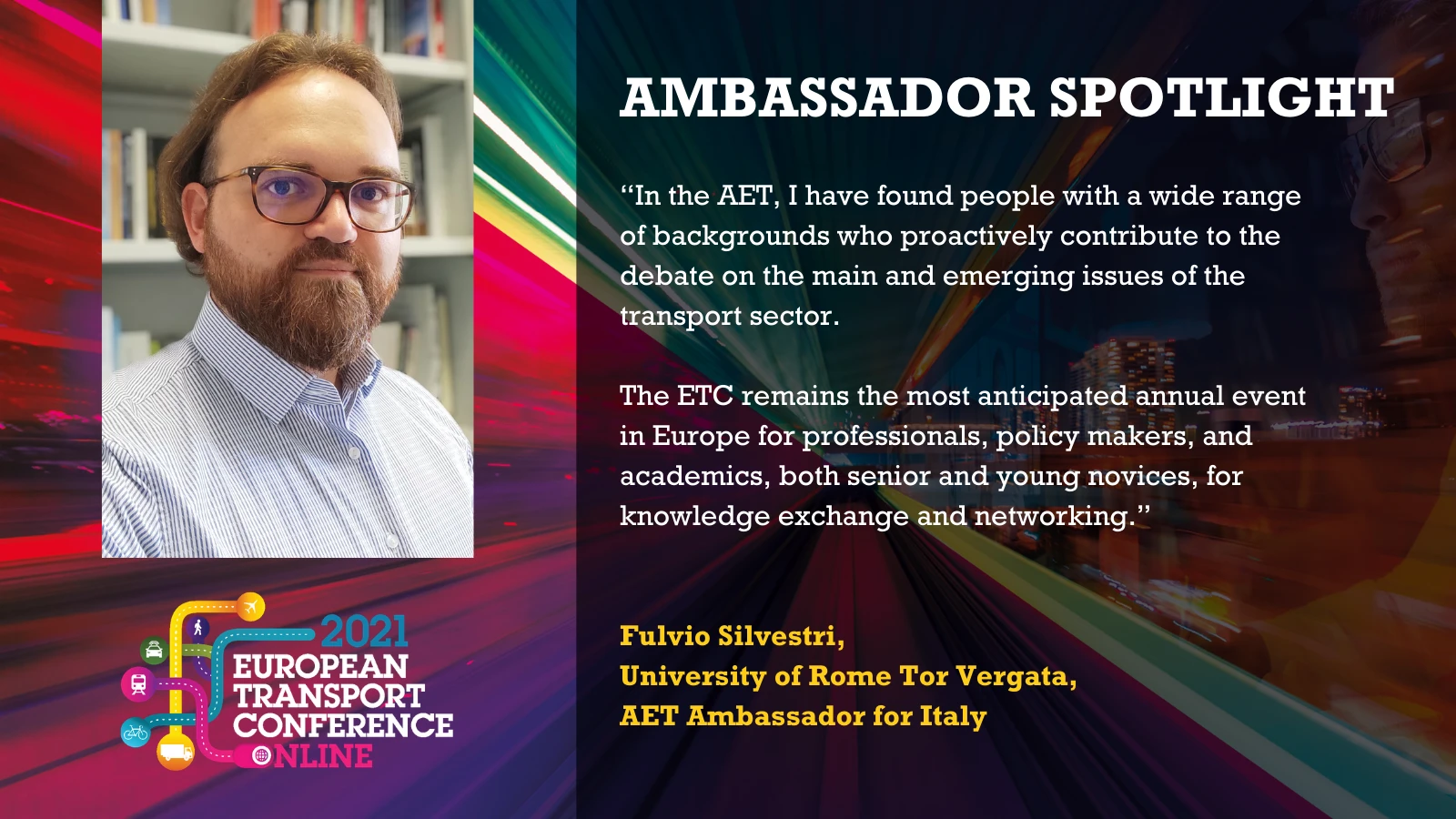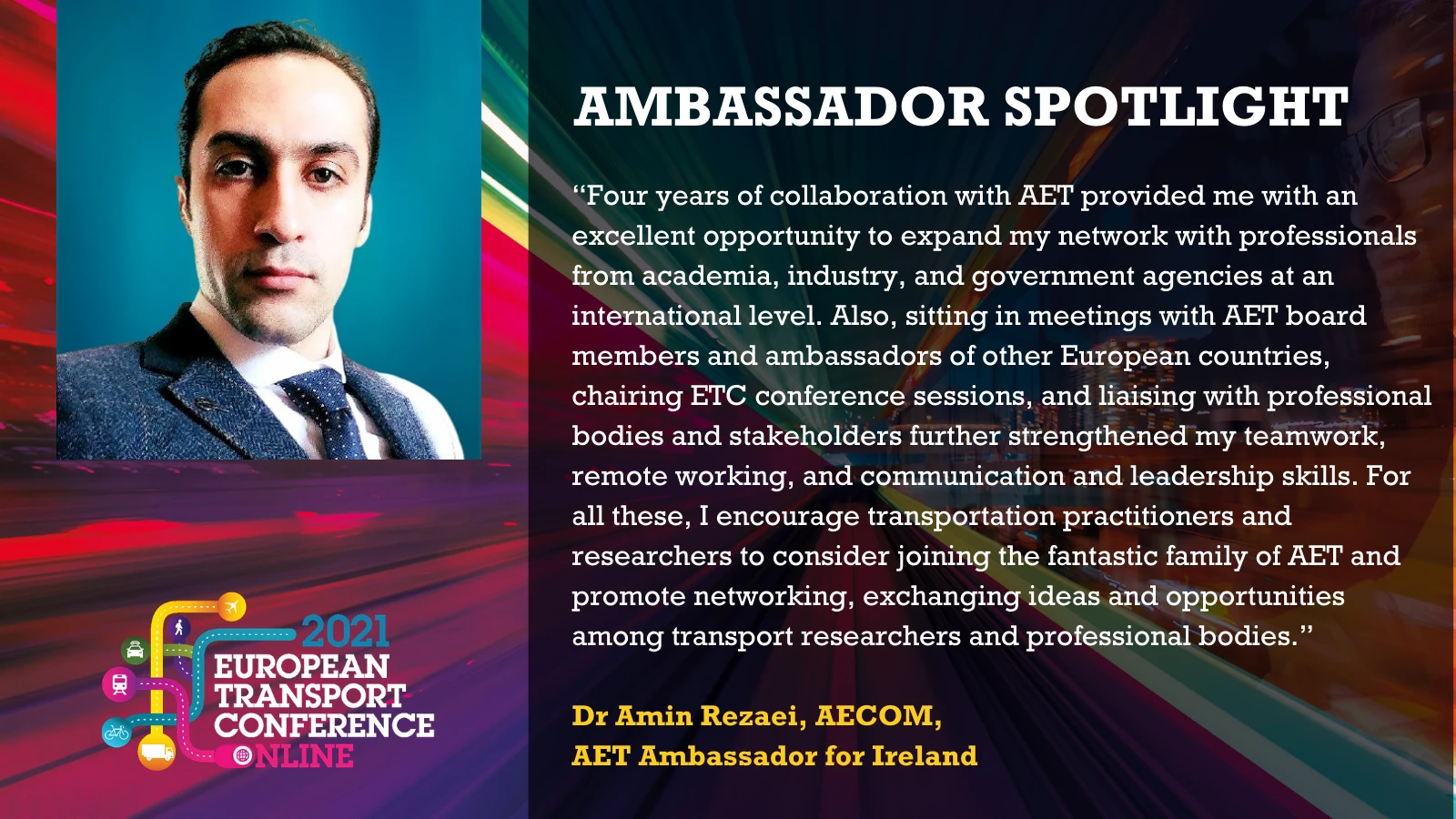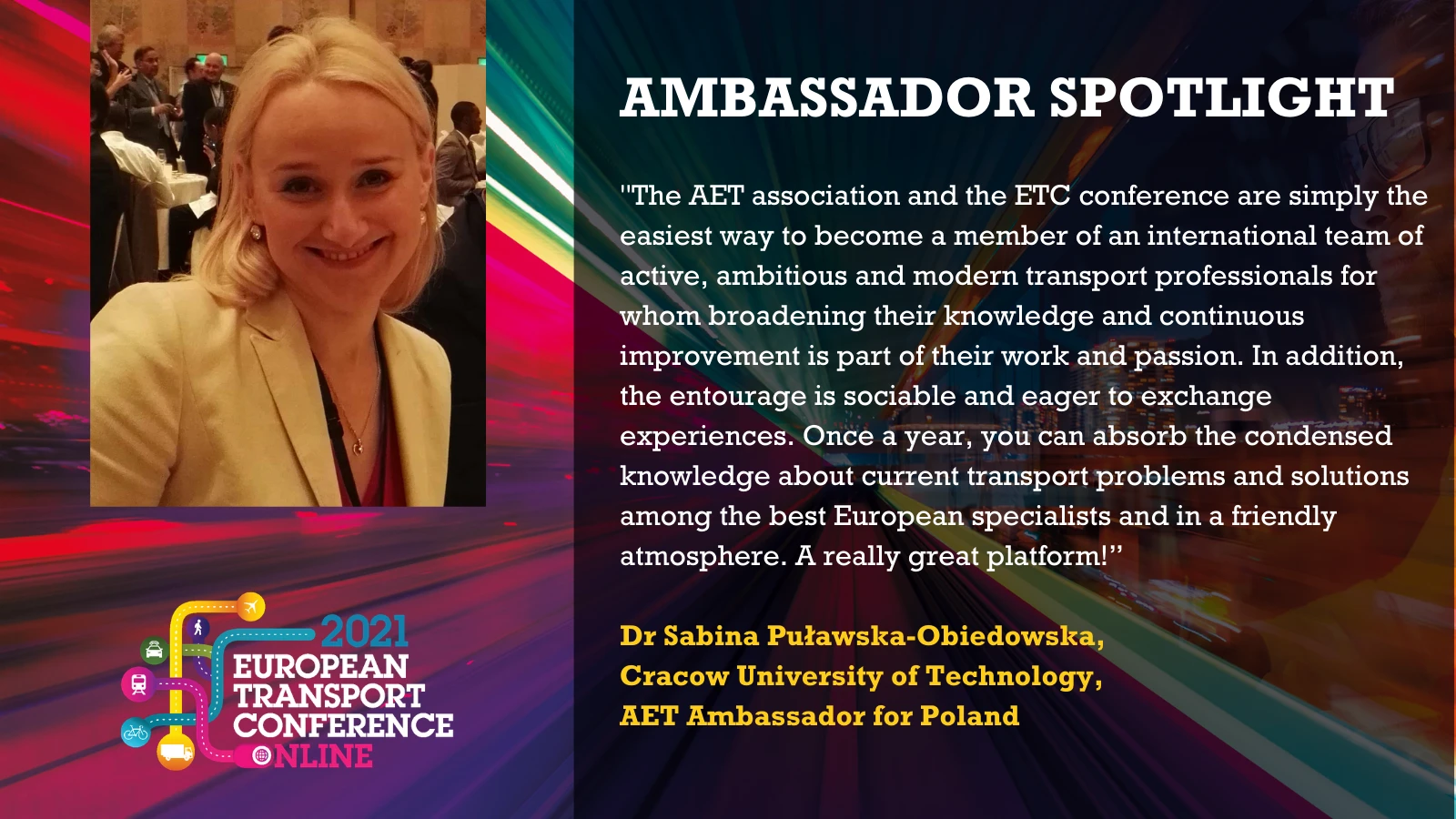 Great news! Doppelymayer will be supporting the conference this year. We welcome them at sponsors of the Local Public Transport session. Keep up to date with conference news following @EuTransportConf #etc2021online.