AET Covid-19 Webinar: Transport planning: is it the same after the pandemic?

Thursday 1 July 2021
11.00 - 12.00 CEST (10.00 - 11.00 BST/WEST)
This webinar aims to discuss new approaches, methods and resources, as well as emerging modes and services that shape transport and mobility after, or in light of, COVID-19. Special attention is paid to one of the key themes of this year's European Transport Conference: making transport more inclusive and taking into account diverse needs and trends.
This webinar is organised in the form of an online panel with the participation of leading European experts, introducing the following aspects of transport planning and providing insights into the upcoming ETC 2021 conference programme:
Transport data by Olga Feldman, Arcadis, UK – Chair of the AET Council
Passenger mobility by Niels van Oort, TU Delft, NL – Chair of the AET Local Public Transport Programme Committee
Goods transport by Thierry Vanelslander, University of Antwerp, BE – Chair of the AET Freight and Logistics Programme Committee
Drivers and trends shaping transport systems by Vladimir Momčilović, University of Belgrade, RS – Chair of the AET Global Trends Impacting Transport Programme Committee
The discussion will be moderated by Gisela Gräfin von Schlieffen, RMV, DE (Director of the AET Board) and the webinar will be chaired by András Munkácsy, KTI, HU, from the AET COVID-19 Working Group.
For further details, please go to the Covid-19 Conversations page on the AET website and follow the link to register for the webinar.
Early Booking Discounts

This year, prices have been held from 2020 for a limited period. Delegates booking before 21 June will benefit from discounted places on 1, 2 and 3 day conference attendance.
AET Members

1 Day

2 Days

3 Days

Individual Member

£150

€170

£300

€340

£375

€425

Organisation Member

£130

€145

£260

€290

£320

€360

Non-Members

£190

€215

£380

€430

£475

€535
All fees shown are subject to 20% VAT
Additional discounts
In addition, a 50% discount on booking fees is applicable to attendees from new EU Member States (joined since 2004) and for young professionals under the age of 26 or with less than 5 years' professional experience. Full time students also receive a generous discount with places available for £100 or €115.
This year at ETC 2021
At ETC we bring together practitioners, researchers and policy makers. We understand and work with the entire transport community. Together, we explore and develop transport & mobility policy and best practice.

Featuring in-depth presentations on policy issues, best practice and research findings across a broad spectrum of transport modes key conference themes to be explored this year include:
COVID-19 and the consequences
The Climate Emergency
Inclusion and Diversity
Further conference details are available for download on the Early Booking brochure.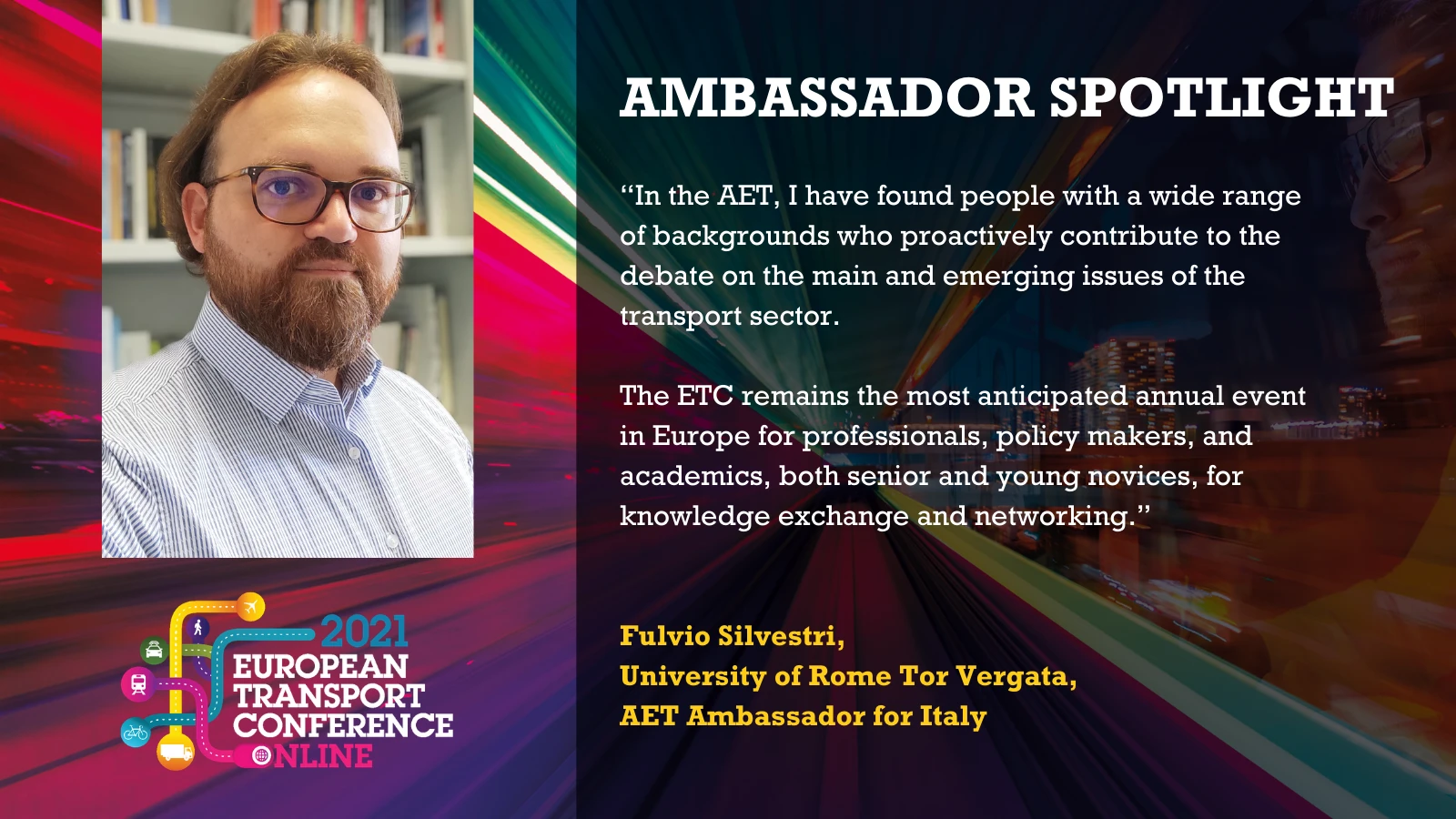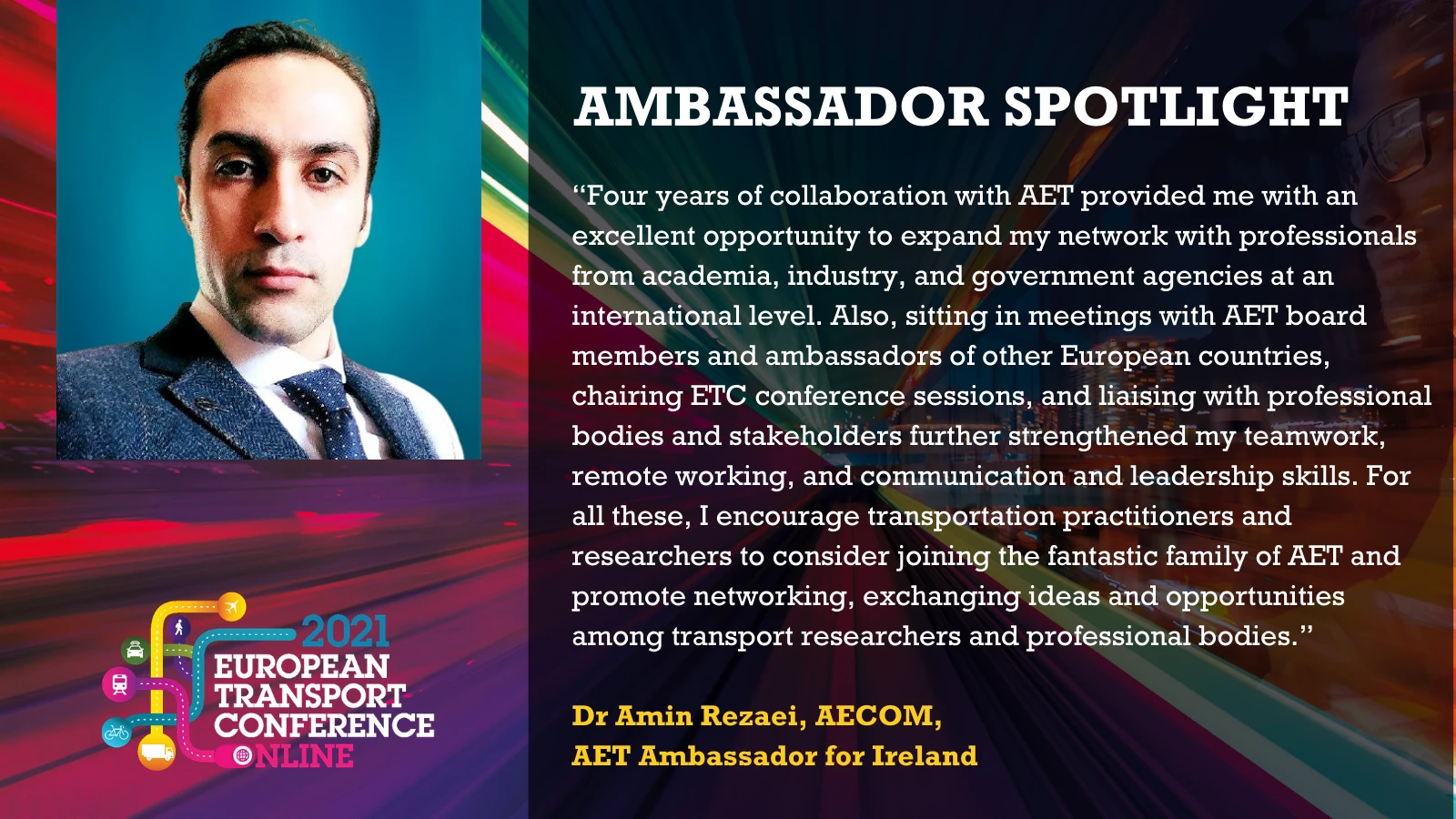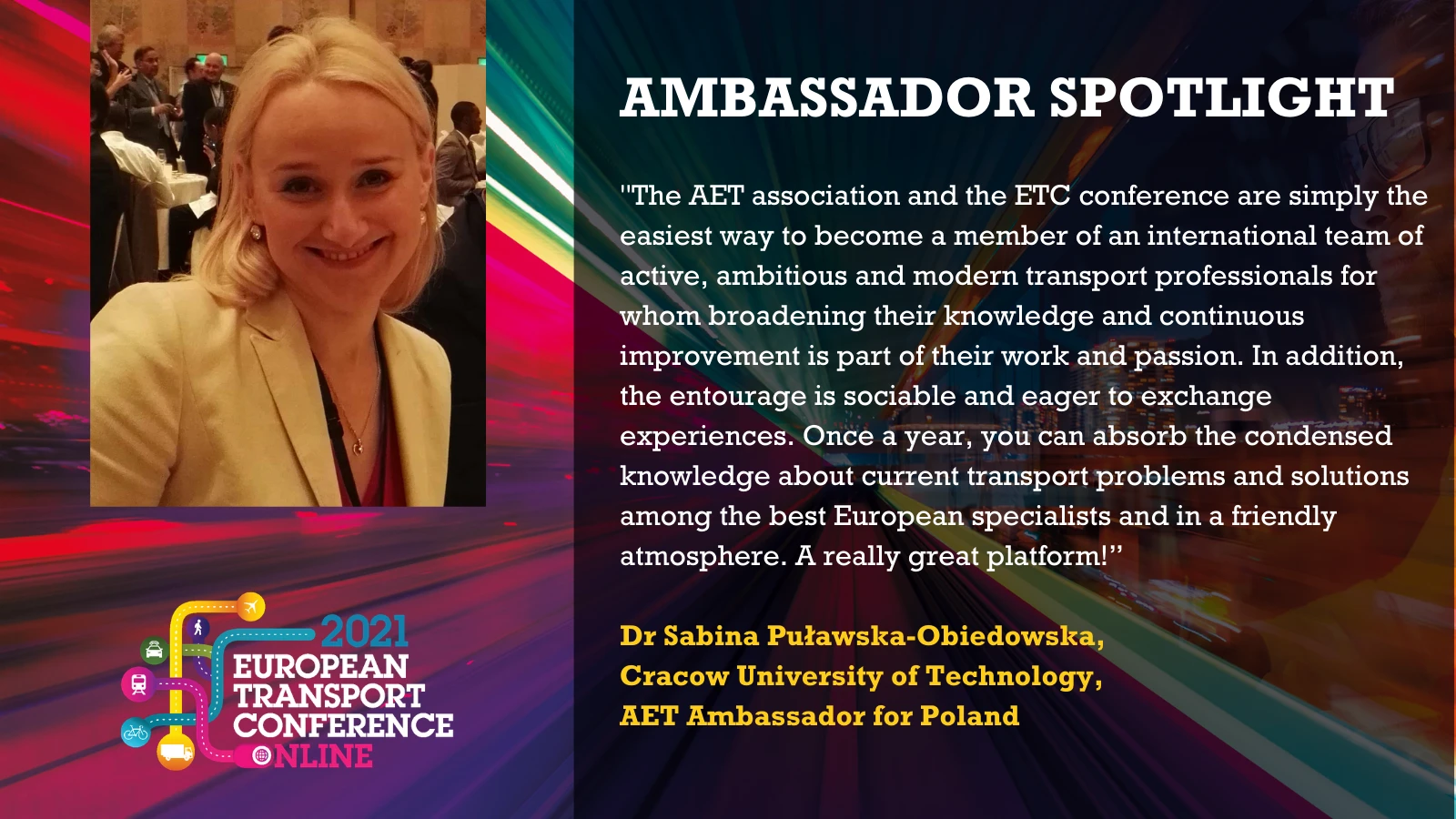 Great news! Doppelymayer will be supporting the conference this year. We welcome them at sponsors of the Local Public Transport session. Keep up to date with conference news following @EuTransportConf #etc2021online.