Call for Papers and contributions
European Transport Conference 2019, Dublin Castle, 9-11 October 2019
The Association of European Transport is delighted to publish the call for papers for ETC 2019 at Dublin Castle. In 2019, for the first time at ETC, the opportunity is given to offer contributions for poster sessions.
The Association is keen that the papers presented at the Conference address themes of relevance to the transport policy agenda in Europe and worldwide – from a research, policy or practice angle.
Papers that fit within programme committees' areas of interest are very welcome. A new Programme Committee on Data was set up for ETC 2018. This proved popular and we expect further interest in this all-encompassing subject. The Programme Committees in place for the 2019 conference, and their mission statements, can be found on the Programme committee web page.
The document with the general call for papers can be found for downoad at the bottom of this page.
Specific calls for papers of the programme committees will be added to this page after the first general call for papers on 20 December 2018.
Some key themes that interest the organisers and Programme Committees see emerging are:
Autonomous vehicles – looking beyond the technology. What are the implications for accessibility,
equity, traffic management, business models?
Climate change
Aviation
Big data – its use in, and implications for, network resilience, control centres, cities, climate change, emissions, mobility as a service, smart cities
System dynamics representation of complex systems in modelling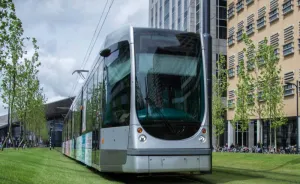 We welcome papers on research, operational deployment, policy discussion, thought leadership and we want to hear from anyone interested to use ETC 2019 as a platform to hold your final project dissemination event in a parallel collocated stream. If you are interested in disseminating project results you can find more information here.
Poster sessions
The option of presenting material in a postersession is offered this year. Authors can choose the poster session for the presentation of material that would benefit from one-to-one discussion. This option can be selected in the form for Abstract submission.
Abstract submission is now closed
After closing of the abstract submission on the 5th of February 2019, the paper selection for the 2019 conference will commence. Authors will receive notification of acceptance at the end of April or in early May.
Authors of accepted contributions to the conference are expected to register for the conference and present their contribution.