Call for Papers and contributions
European Transport Conference, at the Politecnico di Milano, 9-11 September 2020
The Association of European Transport is delighted to publish the call for papers for ETC 2020 at the Politecnico di Milano.
After closing of the abstract submission on the 4th of February 2020, the paper selection for the 2020 conference will commence. Authors will receive notification of acceptance at the end of April or in early May.
Authors of accepted contributions to the conference are expected to register for the conference and present their contribution.
The general call for papers can be found for download at the bottom of this page. The specific calls for papers of the programme committees are also to be found on the page and can be downloaded.
The Association is keen that the papers presented at the Conference address themes of relevance to the transport policy agenda in Europe and worldwide – from a research, policy or practice angle.
Papers that fit within programme committees' areas of interest are very welcome. The Programme Committees in place for the 2020 conference, and their mission statements, can be found on the Programme committee web page. Additionally, we are pleased to continue the relationship with the System Dynamics Society Transport Special Interest Group committee who held a one-day seminar at ETC 2019 and who are calling for abstracts to hold a similar session in 2020.
Some key themes that interest the organisers and Programme Committees are:
Climate change, focusing on the immediate response required from the transport community. Some countries have already passed legislation to reduce the impact of the transport sector on climate change but there is a need for these to be implemented and for more creative policies to be put in place.

Autonomous Vehicles – the technology is being refined but ETC is the place for the wider societal impacts to be considered. How will schemes be incorporated into urban areas?

Large infrastructure projects: new high-speed rail, particularly cross-border – looking at project appraisal, methodology, cost-benefit analysis, equity assessment, value of time.

The future of transport – competition and how it will be delivered in the future.

Gender and diversity in transport. How and why are particular population groups discriminated against through government policy, medical research, technology, workplace cultures and urban planning in the delivery of transport?

Car-free cities – throughout the world, city planners and politicians are taking initiatives to reduce pollution by banning diesel vehicles and restricting traffic either on a permanent basis or on specific days.

How are sustainable urban plans being implemented in cities?

How are professional qualifications for "transport planners" obtained in different countries? How are young people encouraged to take up a career in transport? What are the study paths in different countries?

The importance of communication between professionals and decision-makers in terms of policy implementation – what common language and understanding is needed to make progress?

The language of mobility – how can we send a positive message about transport?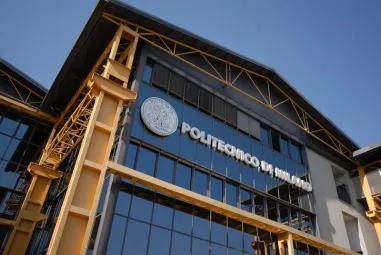 We welcome papers on research, operational deployment, policy discussion, thought leadership and we want to hear from anyone interested to use ETC 2020 as a platform to hold your final project dissemination event in a parallel collocated stream. If you are interested in disseminating project results you can find more information here.
Poster sessions
The option of presenting material in a poster session is also available. Authors can choose the poster session for the presentation of material that would benefit from one-to-one discussion. This option can be selected in the form for Abstract submission.