Confirmed sponsors and exhibitors for ETC 2020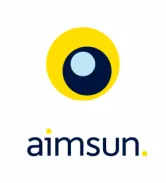 Exhibitor
Sponsor of Conference Delegate Bag
Sponsor of Pre-dinner drinks, Conference Dinner
Aimsun's international team of technologists, scientists, and transportation engineers work with public and private partners to solve the world's most complex mobility problems.
.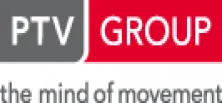 Exhibitor
Conference Stream Sponsor
PTV Group is a recognised global market leader in the development of transport planning, traffic engineering and logistics software for the optimisation of the infrastructure and the movement of people and goods. In the Logistics business field, our portfolio ranges from software for scheduling transport routes and trips to distribution planning and fleet management, including truck navigation and parking. A special online service provides real-time transparency during the transport process and across the entire supply chain. In the Traffic business field, we offer state-of-the-art technologies for traffic planning, transport network modelling and simulation across all modes of transport, including real-time traffic management as well as Mobility-as-a-Service (MaaS) solutions.
PTV software is used to develop the European transport model, which encompasses all passenger transport and freight movements in Europe. Our software tools are used by all leading transport consultancy firms in the UK and globally. It is also used by many national and local transport authorities in the UK including Department for Transport, Highways England, Transport for London, Transport for West Midlands, Leicestershire County Council and many other regional and city transport authorities.
Our headquarters are located in Karlsruhe - a centre of innovation and development in Germany - since the company was founded in 1979. We currently have more than 700 staff in 20 offices worldwide. We are continuously investing in the UK, which is one of the globally most important markets for us, with office locations in London and the West Midlands with more than 30 UK staff.

Exhibitor
INRO develops, markets and supports transport forecasting software to help make your city a model city.
Emme transportation forecasting, Dynameq multiscale traffic simulation and CityPhi visualization and analytics software are collectively used in over 1000 organizations in more than 80 countries, including half of the world's largest cities.
Every day, thousands of transport planners around the world use INRO software to model urban, metropolitan and regional transportation systems, and to evaluate the transport policy that affects us all. INRO has brought leading-edge research and software to the transportation planning field for over three decades, and today continues to innovate in the field it helped define with a strong tradition of research and new product development.

In 1988, a group of nine transport planners and economists spotted the opportunity to bring statistical rigour to what they saw as a generally lacklustre and cookie-cutter approach to delivering quantitative research. Through their involvement in transport strategy, at a time when there was growing pressure to close further railway lines, they'd seen that, if you asked what passengers needed to use the system and then responded to those needs, the railways could be kept open.
Today, Accent are totally integrated, full-service agency. We pride ourselves on delivering tailor-made research programmes designed to answer those important questions our clients need answering. We've stayed in business for 30 years by ensuring that our research solutions get to the heart of the issues we're exploring, and by delivering the in-depth insights that keep our clients coming back.
We specialise in behavioural change, branding, customer journeys, interactive communities, NPD, segmentation and trade-off analysis

Peter Davidson Consultancy LTD
Exhibitor
We are a transportation planning consultancy, covering transport planning, highways, public transport, railways, multi-mode transport modelling, market research and computer software. We are at the cutting-edge of transport - developing creative transport solutions and applying sophisticated transport modelling techniques to make sure our solutions really work. We prepare the business case for transport schemes, Major Scheme bids, local transport plans, innovative modes such as MaaS, scheme appraisal and monitoring. We also undertake transport modelling, stated and revealed preference and activity-based modelling.
We have developed Visual-tm and Visual Choice, our own transport modelling software to forecast, plan and monitor new transport possibilities.
Our clients are drawn from government organizations, transport operators, banks, consultants and private clients including the World Bank, the EC, the UK DfT, Highways England, county councils, district councils, PTEs and unitary authorities.
.
.
s.