ETC 2021: A NEW, FLEXIBLE FORMAT
2020 was a year of uncertainty and it is not possible at this moment to be sure how things will be in September 2021.
The Association is committed to the continuity of ETC and has decided to extend the number of days over which the conference is held and to hold it online.
The multi-stream format will remain but with fewer sessions each day. It is also planned to offer more networking opportunities and some virtual tours over the weekend.
Depending on the evolving situation, it may be possible to offer some actual seminars in Milan during the dates of the Conference. Milan remains the planned destination of the conference in 2022.
What people said about previous conferences and technical visits: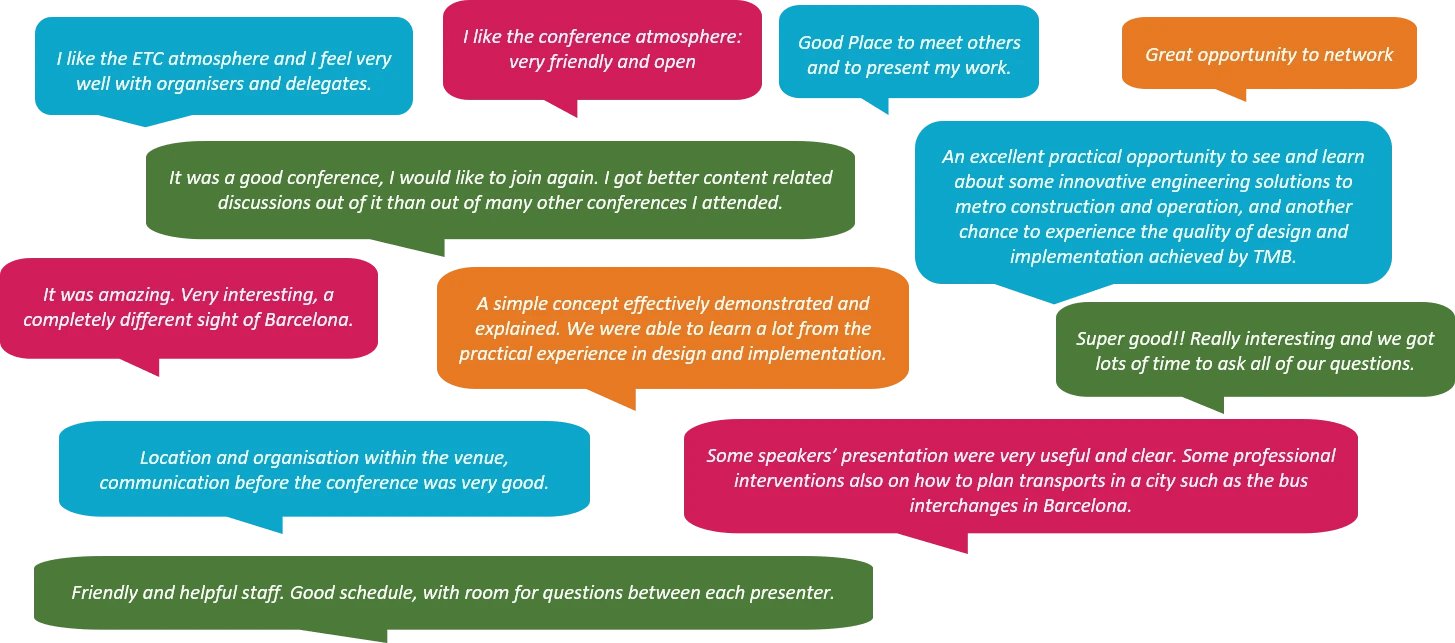 Why attend the 2021 European Transport Conference?
First-class speakers, Thought-provoking research sessions, Networking with international colleagues
Extended online conference programme, Access to conference papers and recordings of the online conference sessions, Open access and publication of papers
Coverage of major themes including: Covid-19 and the Consequences; The Climate Emergency; Inclusion and Diversity
Summary:
In numbers:

Over 250 papers presented
5 - 10 parallel sessions per day
3-5 days of networking, presentations, activities
Around 550 delegates
Attendees from over 30 countries worldwide

Networking opportunities:

Conference app with full integration to desktop web browser access for optimal user experience in online seminars and social interaction
Virtual tours and visits
Programme Committee meetings
Chat rooms