Confirmed sponsors and exhibitors for ETC 2020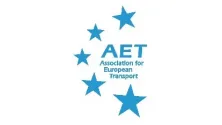 AET
Exhibitor
The Association for European Transport currently comprises over 200 corporate and individual members, based in over 35 countries. It was formed in 1998 to develop a network of transport professionals across Europe.
AET is committed to the training and development of the next generation of transport professionals and provides a friendly and informal atmosphere in which they can develop their presentation and communication skills. The European Transport Conference provides opportunities for Young Professionals to meet socially and develop networking opportunities while benefitting from a 50% reduction on membership fees. AET will support any group that is keen to develop a more formal structure.

Exhibitor
Stream Sponsor "Intelligent Mobility ‐ Management and Operations - IMMO"
Aimsun is an international software and services provider with a singular focus on solving the world's most complex mobility problems.
The Aimsun team brings its experience to projects as diverse as testing the impact of connected and autonomous vehicles, training artificial intelligence and machine learning to forecast and manage traffic, modelling the interaction of public and private vehicles, or offering insights into smarter multi-modal transportation choices.
Thousands of mobility professionals worldwide in government, research institutions and private companies are successfully using Aimsun tools and services to model the smart mobility networks of the future.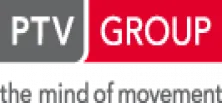 Exhibitor
Stream Sponsor "Transport Models"
Stream Sponsor - "Data"
PTV Group is a recognised global market leader in the development of transport planning, traffic engineering and logistics software for the optimisation of the infrastructure and the movement of people and goods. In the Logistics business field, our portfolio ranges from software for scheduling transport routes and trips to distribution planning and fleet management, including truck navigation and parking. A special online service provides real-time transparency during the transport process and across the entire supply chain. In the Traffic business field, we offer state-of-the-art technologies for traffic planning, transport network modelling and simulation across all modes of transport, including real-time traffic management as well as Mobility-as-a-Service (MaaS) solutions.
PTV software is used to develop the European transport model, which encompasses all passenger transport and freight movements in Europe. Our software tools are used by all leading transport consultancy firms in the UK and globally. It is also used by many national and local transport authorities in the UK including Department for Transport, Highways England, Transport for London, Transport for West Midlands, Leicestershire County Council and many other regional and city transport authorities.
Our headquarters are located in Karlsruhe - a centre of innovation and development in Germany - since the company was founded in 1979. We currently have more than 700 staff in 20 offices worldwide. We are continuously investing in the UK, which is one of the globally most important markets for us, with office locations in London and the West Midlands with more than 30 UK staff.

Jacobs
Exhibitor
Award Sponsor "Jacobs Award for Most Innovative use of Data"
Our clients move people, goods, and freight over land, through the air, across the sea, underground, and even through mountains, and we help them achieve it.
Clients rely on us to be strategic and practical; to help them save money while being innovative; and to be environmentally sensitive and understanding of community concerns when delivering crucial infrastructure projects.
Our approach of establishing long-term relationships with our clients drives our ability to help them reach their goals, across all transport modes.
We bring value through cost-effective solutions and services ranging from transportation planning, design, engineering, and construction management to land development, environmental permitting, and support with innovative financing measures and public-private partnerships.

Doppelmayr
Exhibitor
As quality, technology and market leader in ropeway engineering, Doppelmayr operates production plants as well as sales and service centers in over 35 countries worldwide. To date, the Group has built more than 14,800 installations for customers in 91 nations. Flexibility, know-how and pioneering spirit make the Group ideally equipped to meet all the challenges of traditional and new markets. The innovative cable car systems from Doppelmayr offer a host of benefits in the urban environment. They cross residential areas, rivers and existing infrastructure with ease and glide over every traffic hindrance.
Environmentally friendly and efficient at the same time, cable car systems provide an impressive answer to present and future traffic problems and create added value for any city. This makes it essential to find new solutions to address present and future traffic problems. Cable cars are innovative approaches which can make a valuable contribution towards resolving this challenge.

Optibus
Exhibitor
Optibus helps the world's leading transit providers better run mass-transportation through advanced artificial intelligence and optimization algorithms. Optibus provides a SaaS platform that plans and schedules the movements of every vehicle and driver, with detailed insight into how this affects operations, on-time performance and costs. The Optibus technology is used in more than 300 cities around the world and the company has offices in San Francisco, London, Tel Aviv, and Düsseldorf.

Bentley Systems
Exhibitor
Transportation and land use modelling. CUBE is an open modelling software used by planners and engineers to analyse the effects of new projects and policies on a city's transportation network, land-use, and its population. It is used to develop and apply predictive multi-modal transportation models, as part of a city's overall digital twin, to simulate how changes in infrastructure, operations, technology, and demographics will impact movement and accessibility of a given area. CUBE covers all aspects of transportation to help you better understand the impact before implementation, including:
CUBE Voyager for macroscopic movement of people and vehicles
CUBE Avenue for mesoscopic traffic modelling
CUBE Cargo for freight modelling
CUBE Land for land-use modelling
CUBE Dynasim for microscopic traffic simulation
CUBE Access for metrics on people's accessibility to valued destinations, such as employment, health services, transportation hubs, and entertainment.
https://www.bentley.com/en/products/brands/citilabs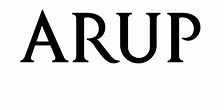 ARUP
Exhibitor
Arup is an independent firm of designers, planners, engineers, architects, consultants and technical specialists, working across every aspect of today's built environment. Together we help our clients solve their most complex challenges – turning exciting ideas into a tangible reality. We are driven to find a better way and that means working collaboratively to create a sustainable future.
During the last five decades we have grown our Transport Consulting capability to deliver truly integrated transport systems. We have a strong community engagement ethos and work with a range of disciplines and new technologies to provide better accessibility and connectivity for everyone in society.
Our diverse skills in masterplanning, sustainable infrastructure, interchange design, rail, aviation, highways and advanced technology keeps our knowledge current. We have sophisticated forecasting and modelling capabilities to consider for all forms of transport – including walking and cycling, freight and urban bus and metro links that connect with intercity and inter-regional transport.
https://www.arup.com/perspectives/transport

INRO
Exhibitor
INRO develops, markets and supports transport forecasting software to help make your city a model city.
Emme transportation forecasting, Dynameq multiscale traffic simulation and CityPhi visualization and analytics software are collectively used in over 1000 organizations in more than 80 countries, including half of the world's largest cities.
Every day, thousands of transport planners around the world use INRO software to model urban, metropolitan and regional transportation systems, and to evaluate the transport policy that affects us all. INRO has brought leading-edge research and software to the transportation planning field for over three decades, and today continues to innovate in the field it helped define with a strong tradition of research and new product development.

AECOM
Exhibitor
AECOM is a global provider of professional technical and management support services to abroad range of markets, including transportation. With approximately 100,000 employees around the world, operating in more than 150 countries, AECOM is a leader in all of the key markets that it serves.
Clients in every region of the world depend on our ability to design, build, finance and operate their most critical projects. Our technical knowledge, local connections and broad market experience allow us to deliver specialized solutions across the entire project life cycle.
Our transportation team uses extensive knowledge in planning, designing and managing transportation systems to help our public and private clients find smarter ways to move people and goods across cities, countries and continents.

IOKI
Exhibitor
Making mobility accessible to everyone – everywhere, at any time, whether in cities or in the countryside without a private car. The goal of ioki is to make traffic on the road more sustainable and efficient.
ioki is a complete service provider for digital forms of mobility on the road and offers all services from a single source. We provide coordinated system components, such as platform and app, driver-based and autonomous vehicle concepts or mobility analytics, which can be put together flexibly and individually for our customers. In this way, we enable third parties, such as cities, transport companies or municipal authorities, to operate new types of mobility in public transport under their own name and design.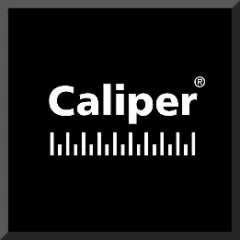 Caliper
Exhibitor
Caliper Corporation, founded in 1983 and headquartered in Newton, MA, is a technology leader in the development of geographic information systems (GIS) and transportation software. Caliper is also a highly regarded consulting and R&D provider offering professional services in quantitative management consulting, transportation, and decision support systems development. Caliper software products are supported with extensive technical services in GIS applications and training, database development and software customization.

Exhibitor
In 1988, a group of nine transport planners and economists spotted the opportunity to bring statistical rigour to what they saw as a generally lacklustre and cookie-cutter approach to delivering quantitative research. Through their involvement in transport strategy, at a time when there was growing pressure to close further railway lines, they'd seen that, if you asked what passengers needed to use the system and then responded to those needs, the railways could be kept open.
Today, Accent are totally integrated, full-service agency. We pride ourselves on delivering tailor-made research programmes designed to answer those important questions our clients need answering. We've stayed in business for 30 years by ensuring that our research solutions get to the heart of the issues we're exploring, and by delivering the in-depth insights that keep our clients coming back.
We specialise in behavioural change, branding, customer journeys, interactive communities, NPD, segmentation and trade-off analysis
.
.
s.