AET wishes to thank the following local organisations who have been assisting with the content and delivery of ETC 2019.
Dublin City Council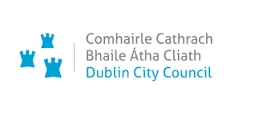 Dublin City Council is the democratically elected body that governs Dublin City and is the largest Local Authority in Ireland. This year the Council are generously providing the space for the Icebreaker Drinks Reception, Tues 8 October (sponsored by ITS Ireland) plus hosting the auspicious Civic Reception on 9 October1900 - 2000 at the historic Dublin City Hall
Dublin successfully hosted the Velo-city conference in 2005. Since then, Dublin has remained committed to sustainable transport and active mobility and has increased the number of cyclists in the city by 147%. The number of Dublin City residents who mainly cycled for their commute is up 48% from 2011. Dublin has also introduced and expanded one of the most successful bike share schemes in the world, Just Eat dublinbikes.
Velo-city, the world's premier cycling summit, will be hosted in the Convention Centre, Dublin from the 25th to 28th of June 2019. The conference will bring together global experts in the field of cycling and transport planning. The conference title is 'Cycling for the Ages' and will explore visions for the cycling city of the future and how we get there from the cycling city of today; how can we support and design to ensure measures taken are inclusive for all ages, abilities and nationalities.
In today's interconnected and inexorably linked global society and economy, nothing can happen or be achieved in isolation. The overlapping sub-themes of Velo-city 2019 Dublin (Technology, Intelligent Transport Systems and Data Analytics; Health & Social; Environment & Infrastructure) are not only meant to enable an integrated and comprehensive approach to cycling but to demonstrate that 'Cycling for the Ages', requires a systems perspective.
Find out more and register at https://www.velo-city2019.com/registration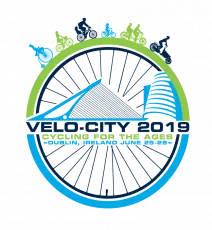 Engineers Ireland

With over 25,000 members from every discipline of engineering, Engineers Ireland is the voice of the engineering profession in Ireland. We have been representing the engineering profession since 1835, making us one of the oldest and largest professional bodies in Ireland. Our members represent every discipline of engineering, and range from engineering students to fellows of the profession. The European Transport Conference 2018 is an Engineers Ireland CPD approved event.
New for 2019: approved as CPD by Engineers Ireland.
Industrial Development Authority Ireland

Ireland's inward investment promotion agency, the IDA, is a non-commercial, semi-state body promoting Foreign Direct Investment into Ireland through a wide range of services. We partner with potential and existing investors to help them establish or expand their operations in Ireland.
ITS Ireland
ITS Ireland exists to promote the development and deployment of Intelligent Transport Systems and Services (ITS) for safer, more efficient and more sustainable transport. ITS Ireland is a non-profit public / private sector partnership drawn from academic interests, consultancies, equipment suppliers, government bodies, local authorities, representative bodies and transport operators.
This year at ETC, ITS Ireland will be sponsoring the Icebreaker Drinks Reception taking place Tuesday 9 October 1900 - 2030 Wood Quay of Dublin City Council.
http://www.dublincity.ie/main-menu-services-planning/wood-quay-venue
Trinity College Dublin

Trinity is Ireland's leading university and is ranked 88th in the world according to QS World University Rankings 2018.
Trinity delivers world class education and employers worldwide hold Trinity graduates in high esteem. Graduates include Nobel Prize winners in literature, science and medicine; presidents and world leaders; award-winning actors and film makers; internationally renowned poets and playwrights, entrepreneurs and business leaders.
This year the conference dinner will take place at Trinity College Dublin Dining Halls, at 1930 hours Thursday 11 October.
Dublin Bikes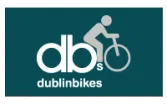 Dublinbikes is a self-service bike rental system open to everyone from 14 years of age. It enables you to travel through the city centre, commute between home and work and get out and about to enjoy Dublin city at your leisure. Dublinbikes (colleagues at Dublin City Council) will providing the chaperones, managing the routes and leading the bike tours at this years conference.
National Transport Authority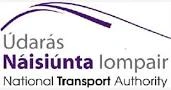 The National Transport Authority is a statutory non-commercial body, which operates under the aegis of the Department of Transport, Tourism and Sport. It was established on foot of the Dublin Transport Authority Act 2008. While it was originally conceived as a transport authority for the Greater Dublin Area under the 2008 Act, it was renamed the National Transport Authority in the Public Transport Regulation Act 2009.
This year NTA in conjunction with TFI (Transport for Ireland) they have kindly sponsored the LEAP Travelcard which will be offered to all delegates on arrival at the conference.
https://www.nationaltransport.ie/
https://www.transportforireland.ie/
Road Safety Authority

The aim of the Road Safety Authority is to save lives and prevent injuries by reducing the number and severity of collisions on the road. This is reflected in their mission, "working to save lives". Their two main objectives are to provide a safe environment for all road users and promoting the efficient use of the road network.
Transport Infrastructure Ireland

Transport Infrastructure Ireland was established through a merger of the National Roads Authority and the Railway Procurement Agency under the Roads Act 2015.
The TII's primary function is to provide an integrated approach to the future development and operation of the national roads network and light rail infrastructure throughout Ireland. TII brings together two organisations to provide high quality transport infrastructure and services, delivering a better quality of life and supporting economic growth.
Enterprise Ireland

Enterprise Ireland is a government organisation responsible for the development and growth of Irish enterprises in world markets. The organisation works in partnership with Irish enterprises to help them start, grow, innovate and win export sales in global markets. This supports sustainable economic growth, regional development and secure employment.
https://www.enterprise-ireland.com/

In May 2019 Ireland assumed the presidency of the International Transport Forum (ITF). The theme of the Irish Presidency is 'Transport Innovation for Sustainable Development'. Ireland's Presidency of the ITF provides a significant opportunity to celebrate Ireland's history, record, and strength in innovation. The Department of Transport, Tourism and Sport is seeking to gather examples of innovation in the Irish transport, energy and digital sectors to be showcased in a booklet that will be distributed to attendees at the ITF's Annual Summit in May 2020.
Further information is available at
http://www.dttas.gov.ie/corporate/english/itf-presidency-2020