ETC 2020
There were two awards for papers presented at ETC 2020 online:
Award for the paper showing the most innovative use of Data, sponsored by Jacobs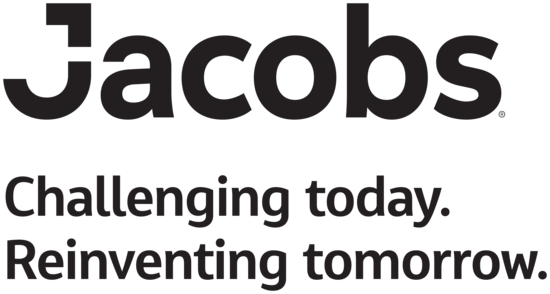 Winning Paper
Harnessing people movement data to shape future activity and people-centric designs: a case study of Salford Quays
Peter O'Hare, Salford City Council; Paul Jackson, Tracsis, UK
About the Winners:
Peter O'Hare - Regeneration Lead, Salford Quays - Salford City Council
| | |
| --- | --- |
| | Peter is Salford City Council's Regeneration Lead for Salford Quays. He spent over 10 years as an Urban Designer before re-joining the council to project manage the delivery of key projects in one of the Greater Manchester's most important areas for growth and regeneration. Peter has specialised in developing spaces with a focus on people that not only promote active travel but also seek to incorporate Sustainable drainage and green environment. Salford Quays is an important innovation district and Peter has been seeking to readdress the way the council works in the area, delivering a digital first approach and finding other innovative methods to make the spaces work better for everyone; from visitors to those who maintain the spaces. Peter has a Masters in Planning and is a Chartered Member. |
Paul Jackson Strategic Development Director Tracsis
Paul has over 30 years' experience of providing transport data solutions, training and advice throughout the UK, Europe, the Far and Middle East, Africa, Australia and North America. He has helped bring innovative solutions to transport data challenges including the application of vision-based sensors using machine learning techniques for the monitoring of pedestrian, cyclist and vehicle movements; bringing mobile phone network datasets integrated with layered transport intelligence to the transport planning, operations and events markets; the development and roll out of technologies and services for origin-destination and journey time studies of pedestrians and vehicles using Bluetooth and other advanced detection systems for transport, major events and planning projects.

Prior to joining Tracsis in 2007 Paul gained ten years' experience of using transport data and a variety of modelling suites as a traffic modelling team leader with the Greater Manchester Transportation Unit and subsequently led the Transport Surveys Group for over 12 years. He has an MSc in Transport Planning and Engineering from the Institute for Transport Studies University of Leeds, regularly provides training to professionals in data collection techniques and supports ITS Masters students and young professionals with professional development mentoring.
Runner Up
A novel location data intelligence framework fostering smart cycling inclusion and transport decarbonisation in small- to medium-sized European cities. Evidence-based findings from recent trials conducted in German and Italian cities
G di Acciaro, G Ciccarelli, NET Engineering S.p.A, BU Transport & Mobility, IT; C Andriolo, Comune di Vicenza, Area servizi al territorio, Servizio Mobilità e Trasporti, IT; K Muthmann, Cyface GmbH, DE
Third Place
Passenger safety: the impact of smoother bus acceleration on passenger experience aboard London buses
X Karekla, AECOM, UK
Special Mention
A method of processing eye-tracking data to study driver's visual perception in simulated driving scenarios
Y Shi, Y Xu, A Ferraioli, B Piga, L Mussone, G Caruso, Politecnico di Milano, IT
Route optimisation programming for emergency vehicles aftermath of freight train accidents involving hazardous materials (7002)
S Amin, L Froger, O Haas, Coventry University, UK
The Selection Process
The winner of the "Jacobs award for the paper demonstrating the most innovative use of data" was the paper "Harnessing people movement data to shape future activity and people-centric designs. A case study of Salford Quays". The team at Jacobs have gone through an extensive selection process to pick out this excellent paper as the winner.
Whilst shortlisting they were firstly looking for papers that were using new and up-to-date datasets, whether it was real time Google Maps data, mobile phone data or CCTV data. They then focused on what techniques were applied to that data, concentrating on advanced statistical and data science methodologies such as, machine learning and artificial intelligence. Finally, they considered what was the outcome of the whole study, how innovative and how beneficial it can be to the Transport industry.
The paper was as the winner because it impressed the judges at each stage of the selection process. The data used in this study was the CCTV footage of Salford Quays public spaces. The information extracted from the data focused on how the active modes (walking and cycling) use the public areas and whether the balance of the space between pedestrians, cyclists, drivers, and other modes was right. These data were analysed using vision-based artificial intelligence systems and movement tracing to understand how different factors such as, time of day, weather, social events and other interventions can affect human behaviour like movement patterns and total number of people. The outcome of this study was the understanding of how public space is used and what are the driving factors in the environment for promoting active travel. This information can then be used in major infrastructure schemes and improvements when considering the planning of an area for gentrification.
In the shortlist, there were some fantastic papers that made the final choice very difficult. Several papers demonstrated innovative use of data; however, it was the final conclusions and possible uses of this study that made Jacobs choose it as the winner. CCTV footage has been used in the Transport industry in the past, however the use of artificial intelligence and automation applied in this study makes it repeatable and consistent for the future whilst removing any unnecessary human error. This study will help process live data straight from CCTV footage and use it as evidence to lead to a much more efficient urban planning through the understanding of how people truly use public spaces
***************
The Neil Mansfield Award
The award is given in the name of Neil Mansfield, a brilliant young researcher in the UK Department of Transport, who died at a young age. The prize will be awarded for the best paper written by an author under the age of 35. A maximum of one (supervising) co-author applies for this award.
The winner of the award gets a cash prize of EUR 350 or GBP 350 and the award is administered by the Young Researchers' and Practitioners' Forum.
Winner Announced!
The Young Researchers' and Practitioners' Forum (YRPF) are very pleased to announce the winner of the Neil Mansfield Award.

The award is given in the name of Neil Mansfield, a brilliant young researcher in the UK Department of Transport, who died at a young age. The prize is awarded for the best paper written by an author under the age of 35.

This year we say huge congratulations to Zishu Liu, of ARUP UK for their paper:

"Using Google Maps to calculate generalised cost and accessibility for London: a new methodology"
Zishu is a Graduate Transport Planner based in Arup's London office. She has experience working in strategic modelling for highway networks and future forecasting in UK. This experience allows her to support large-scale projects by providing insight to each stage of the strategic modelling process. She also provided overseas support in traffic analyses of developments for Arup East Asia. Before joining Arup, she studied MSc in Transport & Business Management at Imperial College London and finished Bachelors' degree in Highway & Bridge Engineering in China. Her developing interest is the interaction between transportation and urban environment.
Well done Zishu!
Past Winners of the Neil Mansfield Award
2019

Joshua (Xihe) Jiao, Arcadis, UK

A new travel demand model for outdoor recreation trips

2018

Umair Hasan, Curtin University, AU

Framework for delivering an AV-based mass mobility solution: integrating government consumer actors and life-cycle analysis of transportation systems

2017

Not awarded

2016

Sebastian Kauschke, TU Darmstadt, DE

Improving cargo train availability with predictive maintenance: an overview and prototype implementation

2015

Carl Goves, Transport Systems Catapult, UK

Short term traffic prediction for the UK motorway network using an artificial neural network

2014

Jeff Tijong, CH2M Hill, UK

Re-estimating UK appraisal values for non-work travel time savings using random coefficient model

2013

Not awarded

2012

Siamak Khorgami, SKM, UK

Comprehensive and applied approach to analysis and modelling of household activities using UK time use data

2011

James Fox, University of Leeds, UK

Temporal transferability of mode destination models: summary od literature, initial findings

2010

Francois Combes, Université Paris-Est, France

Estimation of the economic order quantity model using the ECHO shipment database

2009

Marc Gelhausen, German Aerospace Center (DLR), Germany

Modelling airport capacity constraints in air travellers' airport choice

2008

Astha Balwani, Halcrow, UK

Distance based charging: from theory to practice

2007

Emma Frejinger, EPFL, Switzerland

Random sampling of alternatives in a route choice context

2006

Marc Gelhausen, German Aerospace Center (DLR), Germany

Airport and access mode choice in Germany: a generlaized neural logit model approach

2005

Yaron Hollander, Institute for Transport Studies, University of Leeds, UK

The attitude of bus users to travel time variability

2004

Stephane Hess, Imperial College London, UK

Models for the joint analysis of airport, airline and access-mode choice for air-passengers in the San Francisco Bay area

2003

Ninette Pilegaard, Danish Transport Research Institute, Denmark

A model of endogenous unemployment and commuting

2002

Bas van Herpen, Ministry of Transport, Netherlands

Public private partnerships, the advantages and disadvantages examined

2001

Stephane Lecler, EMTA, France

What role for public transport authorities in the European metropolitan areas?

2000

Richard Batley, ITS, University of Leeds, UK

Implications of task complexity for discrete choice analysis: a comparative study of nested logit and PRETREE

1999

Carsten Hansen, Aalborg University, Denmark

The dynamics of local processes towards environmentally sustainable transport – a case study of Lund, Sweden

1998

Lisette Hemmen, Ministry of Transport, Netherlands

The Mass commuter plan: the first ten years

1997

John Siraut, Symonds Travers Morgan, UK

Regulation of the railways post-privatisation

1996

Fabien Leurent, INRETS, France

An analysis of modelling error with application to a traffic assignment model with continuously distributed values of time

1995

Nigel Ash, Sir Alexander Gibb and Partners, UK

New international transport corridors in the Balkans and their economic and financial evaluation

1994

Maarten Kraan, University of Twente, Netherlands

Time allocation in transportation modelling with respect to limited time and money budgets: a new modelling technique

1993

Robert Fejarang, LA County Transportation Commission, USA

Impact of property values: a study of the Los Angeles Metro Rail

1992

Charles Yates, Nomura Research Institute, UK

Survey of private finance for road infrastructure

1991

Francesco Martinez, ITS, University of Leeds, UK

Transport investment and land values interaction: the case of Santiago City

1990

David Watling, ITS, University of Leeds, UK

Recent developments in techniques for analysing partial registration plate data

1989

Gerard de Jong, Hague Consulting Group, Netherlands

Simulating car cost changes using an indirect utility model of car ownership and annual mileage

1988

Petros Vythoulkas, Centre for Transport Studies, Cranfield Institute of Technology, UK

Modelling dynamic assignment for urban transportation networks

1987

Not awarded

1986

D van Goot, Delft University of Technology, Netherlands

Concentrated traffic flows